Wilshine
Coat Stand With Functional Floor Lamp
Coat Stand With Functional Floor Lamp
* better viewed in landscape mode
Check for Delivery and Instore availability.
COD upto

₹

62,500
Free delivery & assembly

₹

10,000
Over purchase of
5 years warranty
Shine smart. Wilshine is a neat addtion to your home decor. Smart with intelligent functions Wilshine is not just a coat rack, its so much more. The rack stand has a stylish design with a illuminated base that houses the various controls of the rack. The Unit houses a ambient light sensor, motion sensor and a sound sensor all of which help you make your life better. The sound sensor alerts you by switching on the light in case the door opens. the ambient light sensor recognises the time and switches on the lights accordingly in the night and similarly switches off during the day. The unit tracks motion across the room and switches the light on automatically. In case of no movement, Wilshine automatically switches the light off. The simple elegant design using natural wood coupled with a friendly thoughtful design makes this a must-have product for your home
Paired with your Selection
Find it in a store
Recently Viewed By You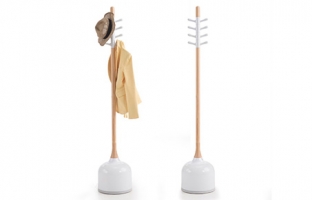 Quickview
Wilshine
Lamps & Lighting
Get to know the material we use in our furniture. We source and curate our materials from across the globe to provide you with world class furniture that befits your space.