Why Buy Durian Doors?
10 Years Warranty

Hassle-Free Installation

Fire Returdant

Sound Insulation & Proofing

Termite Registant & Boorer Proof

Moisture Resistant

Tested For Endurance
Durian Doors Vs Carpenter Made doors
We understand how difficult buying doors could get sometimes. From a wide range of variety offered, choosing the perfect one can become a task. We, at Durian, simplify this task by helping you pick only the one which suits your style & taste. We offer sample design solutions - as to how your door would look. You can feel the quality & material by yourself and finally, make the right choice.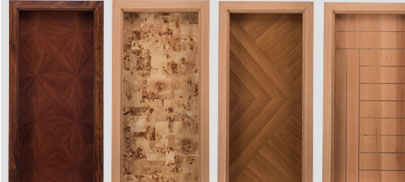 At Durian, there's a door for every buyer. Our designs are inspired by imaginations which are crafted into contemporary and traditional designs to let the buyer choose from.
- Specialise in Pre Hung Doors
- Unlimited Doors & Door frames designs
- We Build doors as per market need
- Deliver highly functional products

We want to give you the best; best in quality & in style. So, with manufacturing beginning in 1985, we have expanded our portfolio to include an extensive range of doors and door frames that can be customized to suit your specific requirements.
- Custom Designed Doors to meet a customer's requirement for design, size & material requirement.
- Complete package that includes door, door frames and hardware.
- Now, pick the door of your choice and we will redesign it according to your style.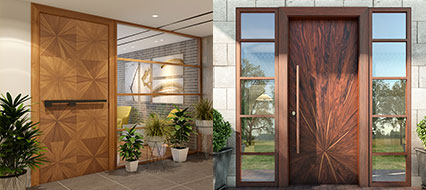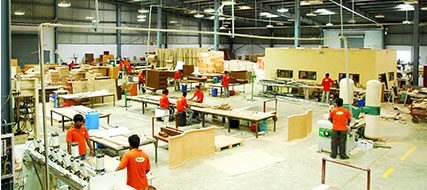 Since our inception, we have always believed in evolving with the changing choices of our customers and embracing innovation.
- Over 30 years of experience
- Over 5.4 million doors installed across India
- Only Manufacturer who give end to end solution
- We are vertically integrated to have control over raw material, production, logistics and sales
- European technology used for precision and quality

Guideance by Experts
Saharsh Khaitan, Marketing Director at Durian Industries is the leading expert on Door and Door frames with over 15 + years of experience. Having helped over 119+ builders and 89+ architects, Saharsh is well versed with every aspect of the Door industry.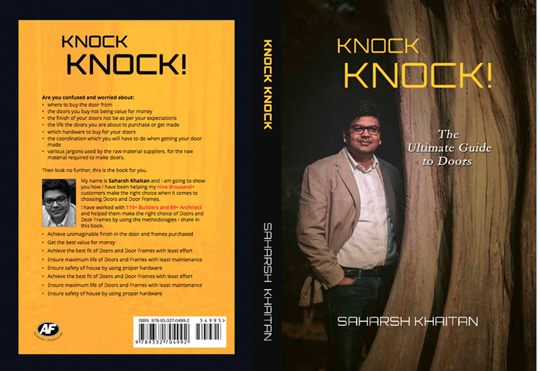 "Knock Knock - The Ultimate Guide on Doors"
By Saharsh Khaitan
Visit our Experience Centres
Our experience centers are an environment that inspires our clients' imagination and explores the future. As a trusted and reliable brand partner, we seek to build relationships in which we engage with customers and create beautiful solutions in a "live" environment. Our Retail Doors Experience Centers provide our clients with an immersive demonstration of Durian's latest products, taking them on a journey of the brand's values and quality. Our experience centers allow the clients to get a feel of the quality of doors, get customized designs and as per their budget. What's more? Durian also provides the after sale services like delivery and installation.
Mumbai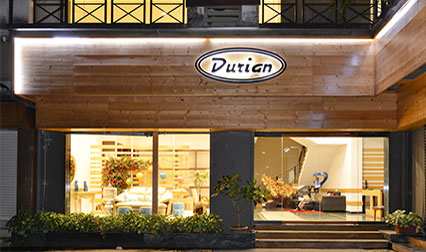 Delhi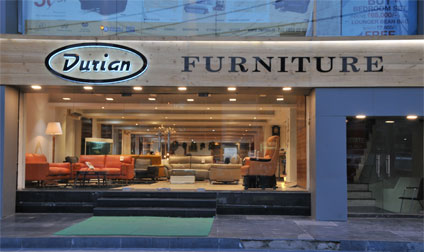 Manufactured in accordance to